Large-scale Event Checklist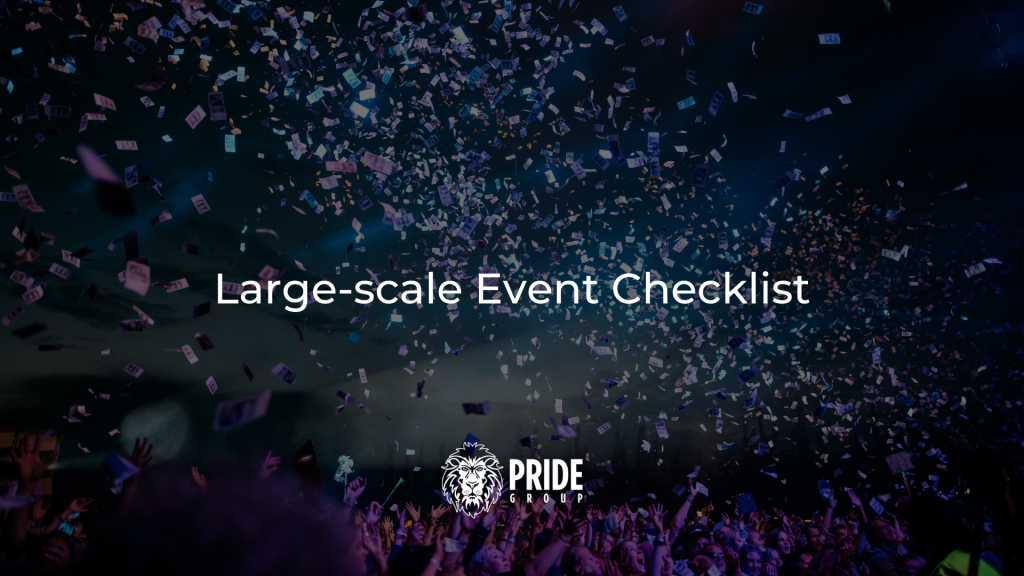 It is good to spread out your tasks across a year (or more!) before to the event because arranging a large-scale event takes a lot of time. Your timeframe for organising a sizable event should resemble this:
12 to 16 months prior to the event
Establish objectives, including the purpose of the event, the event value proposition, and the target attendance.
Set the date.
Establish a budget and update it regularly as you go.
Choose an event format or a theme.
Book the venue.
Research speakers.
Launch your event marketing campaign.
Determine if you want sponsorship for your event, and reach out. Choose sponsors that align with your company and your attendees.
8 to 11 months prior to the event
Finalize speaker contracts, and get them signed.
Create the venue layout – use event diagram software to make things easier.
Finalize venue details – ensure you have A/V equipment and Wi-Fi, adequate parking, security, accessibility features.
Review and finalize budget.
3 to 7 months prior to the event
Finalize the menu, working with the caterer to ensure all dietary requirements are met.
Manage speaker travel arrangements.
Get speaker bio info and photos.
Make sure all contracts are signed.
Get all permits, licenses, and event insurance.
Order event merchandise and promotional materials.
Collect and make final payments.
Put together a draft of the event schedule.
1 to 2 months prior to the event
Organize a visit to the venue for the team to do a walk-through.
Send reminders to attendees on email and social media.
Check in with speakers and panelists to see if they have questions or concerns.
Push last-minute prospective attendees to register.
Review event materials, including programs, the event app, and branded swag.
Week of the event
Confirm vendor arrival set-up and break-down details.
Provide final registration numbers to the venue and caterer.
Double-check the A/V equipment and wifi.
Train volunteers, greeters, and hosts.
Final venue walkthrough.
1 day to 2 weeks after the event
Send post-event survey to attendees.
Send thank-you notes to volunteers and speakers (as well as donors and sponsors, if applicable).
Debrief the team. Discuss post-event survey results, how did the PR event went well, and what you will improve on next time.