Creating Impactful Hybrid Events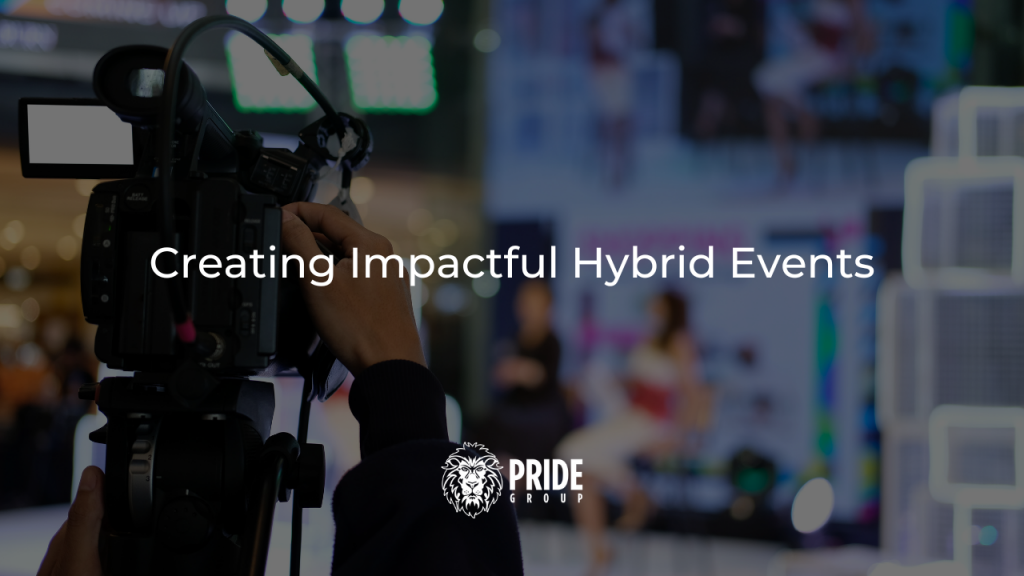 Do you need a hybrid event to meet your needs?
Planners and exhibitors work hard to provide their audiences with memorable event experiences, not just for aesthetic reasons. At the end of the day, it's all about achieving business objectives. You'll know the answer if your goals line up with the main advantages of going hybrid.
Think plainly. Why not alter the chip and make your event hybrid if you think a larger audience reach and multi-channel engagement points will help you scale your business or if you think you'll receive better sponsorship options with improved accessibility and flexibility?
Whether or not you determine that a hybrid approach is best for your company, we advise you to look at these technologies that are frequently used in the sector to produce memorable virtual or hybrid events.
Inform attendees of the options for your event
Make sure you're in-person and remote attendees are aware of their options when exploring the global reach of hybrid events so they know what to anticipate from live or virtual experiences. Make it very clear on your event page how they can attend in both ways or go one step further and encourage them to take advantage of both at once. Additionally, be certain that the registration form is collecting the preferred methods of participation for participants.
Offer shared experiences and on-demand content
One of the best recommendations for creating successful hybrid events is to communicate using a digital content strategy that considers the requirements of both audiences. Your experience at a hybrid event will be significantly impacted by remote communication and cross-channel participation. The future of events is phygital because the content is no longer just presented or shared locally but instead adopts a format that is simpler to capture, download, transfer, and consume.
Therefore, if you want to succeed in creating and distributing content to all your audiences, event technology is very important. Fortunately, most hybrid event platforms make it simple for participants to locate and enjoy live and on-demand material.
Offer easy-to-understand networking and collaborative possibilities
No matter when or where your material is, two-way communication is crucial for any hybrid event to go smoothly. By combining an in-person and a virtual event, you can bring together participants who are geographically separated by hosting a hybrid event. Controlling the flow of your event for attendees, panelists, exhibitors, and sponsors is a huge task because each of these parties needs to have their own meeting controls.
Present the appropriate tools and technologies for meetings and interactions
It's vital to be prepared with the appropriate digital tools and strategies to engage virtual attendees because effective meetings are made up of engaged, connected individuals and hybrid events have a specific focus on event live streaming. By promoting live encounters and strengthening relationships with your exhibitors with these contactless solutions for in-person events, you may (and should) also promote on-site activities.
The goal of developing meaningful hybrid events (as with any event) is to increase event partnerships and develop new revenue streams. Technology underpins everything.